Welcome To

TRACI'S NEWFOUNDLANDS 

Breeder of black, brown, gray and landseer newfoundlands

All pictures and content are the property of Traci Micenko. Not for reuse without the written consent of Traci Micenko
e-mail newfeeluv@yahoo.com
This page was last updated: January 21, 2013
This is our CHAMPION. Call name is MARS. He finished his championship in 12 days. He has produced some really nice show quality puppies for us.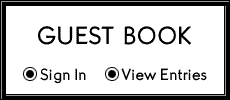 MICENKO'S NEWFOUNDLANDS is located near New Kensington, PA.  We are close to OH, NY, NJ, WV, VA, and MD. We currently have black, landseer, gray, and brown Newfoundlands. We take great pride in our dogs. We are breeders of pet and show quality Newfoundlands. All of our Newfoundland puppies are AKC registered coming from CHAMPIONS or champion lines, have passed health clearances, have wonderful temperaments and are extremely well socialized. We breed for health, confirmation, and size. Our pedigrees are full of champions and OFA's. Our dogs have the true newfie head. They are big and boxy. They are quality Newfs and breed to the standards of the AKC. Our puppies are raised in the house

MICENKO'S TOPSHELF BOURBON. I own one of her sons. He is available for stud. Please see his information on the male page. He is a very large male.
CHAMPION TIPTOP'S TOO MUCH IS NEVER ENOUGH.

He was shaved in this picture. He has a lot of coat. He is a very large male. He is almost 200 lbs. He is OFA certified. 

HAGRID OF THE THATCH ROOF. HE HAS A VERY BOXY HEAD AND BODY. i JUST LOVE HIM.

THIS IS MALACHI. HE HAS A BIG BEAUTIFUL HEAD. HE IS 160 LBS. HE IS PENHIPPED 90%, OFA THYROID NORMAL AND HEART NORMAL. HE IS LANDSEER RECESSIVE. I NO LONGER OWN HIM.